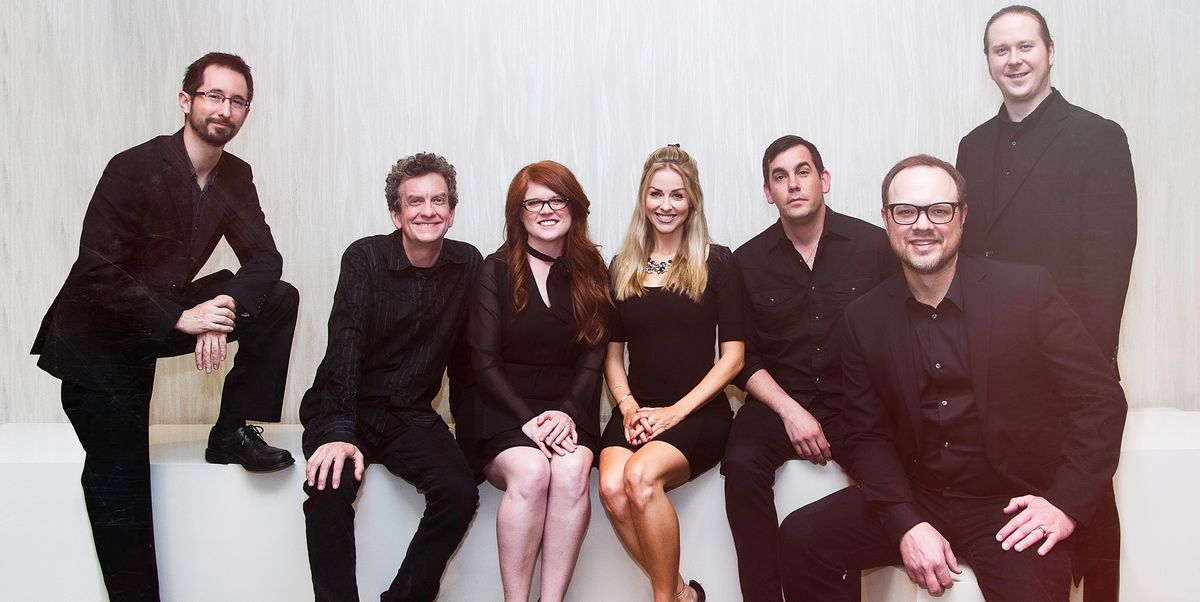 About the Matt Wilson Band
Pulling away from the "sound-alike" party bands, Matt draws from his vast repertoire of songs from every genre to create a show that is perfect for your guests and night's atmosphere. While recreating the songs we all know by heart, the Matt Wilson Band stays true to the well-known radio sound while offering a splash of musical creativity. Your guests will be led on an unforgettable "musical-mash-up journey" covering yesterday's favorites and today's hits. Respecting the variety of age groups and backgrounds, Matt and the band will make sure to leave every guest musically satisfied.
With over 20 year of stage experience from all over the world and utilizing some of Austin's finest musicians, the Matt Wilson Band offers a truly unique experience for your wedding reception and special event.
Your wedding should be one of the most memorable and important days in your life. Matt guarantees a focused, professional, and cooperative experience from the initial inquiry to the last note played after your exciting and fun event.
Matt's first show on Broadway was Christmas Eve 2003. For the following two years Matt wowed sold-out audiences as "The Piano Man" in the First National Tour of the Billy Joel/Twyla Tharp musical "Movin Out".
He performed at the 2000 Olympics in Sydney, and guest starred in the Carolina Oprey at Myrtle Beach in 2006. The Texas State Senate has honored Matt with a resolution for his achievements in fine arts, and in 2016 he was accepted to the Texas Commission on the Arts Touring Roster. He has also been featured at numerous piano bars around the country such as Jellyrolls at Walt Disney World in Orlando, FL.
In 2015, Matt released his 6th original CD entitled "Hundred Bucks".
The Matt Wilson Band was rated one of the top 5 wedding bands in Austin for 2015 by Austin Monthly magazine.
Each year, the Matt Wilson Band is honored to be selected to perform at numerous wedding receptions of all sizes.
The Matt Wilson Band can perform as a 4 piece pop/rock band to a 10- piece show band including female vocals and the MWB Horns.
Matt Wilson
Matt Wilson is a consummate performing musician. He first gained national exposure wowing sold-out audiences as the "Piano Man" in the First National Tour of the Billy Joel and Twyla Tharp Tony-award winning musical "Movin' Out." In 2005, the Texas State Senate honored Matt with a resolution for his achievements in the area of Fine Arts. Most recently, Matt was accepted to the 2016 - 2018 Texas Commission on the Arts Touring Roster. Matt continues to tour with his band, headlining numerous public, private, and social events of all sizes.
Kristi Foster Grider
Kristi Foster Grider received her bachelors degree in music performance from Baylor University, and traveled to Los Angeles in 2003 to perform on ABC's "All American Girl." After moving to Austin, TX in 04, she began singing in local bands and performing backup vocals for her hubby, Josh Grider. She has been teaching voice, piano, and guitar lessons for 12 years, and she currently teaches an early childhood music class in New Braunfels, TX where she lives with her musician husband and their two sons. Kristi has performed in St. Patrick's Cathedral in NYC, in the Grace Cathedral in San Francisco, at the White House, and has leant her vocals to the Official "Grease" video game for Wii by Paramount Pictures. She is a featured musician with The Texas Heritage Music Foundation, and she appeared along side her husband on a couple of episodes of "Troubador Texas," a television show chronicling the lives of Texas musicians.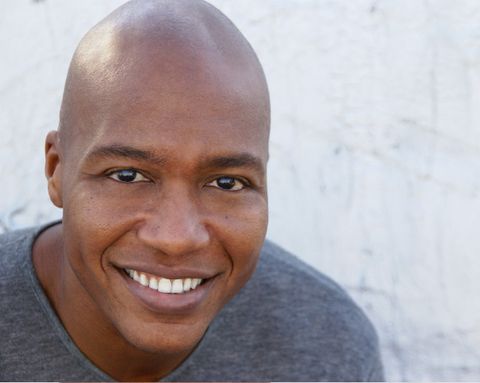 Kenny Williams
Fifteen years of living and performing in New York City included Kenny's Broadway debut in Disney's hit musical The Lion King as well as a role in the world premiere production of The Color Purple: the musical, which was produced by Oprah Winfrey. In addition, Kenny starred in the national tours of the musicals Grease! and Smokey Joe's Café. Most recently, this ever-evolving performer has shined in several Zach Theatre productions including critically acclaimed Sophisticated Ladies, where he starred as the "Raconteur" opposite Tony award winner Jennifer Holiday. In 2008 Kenny made his concert debut in New York City, and went on to grace the stages of Joe's Pub, B.B. King's, S.O.B's, BAM Cafe and the legendary jazz club, Birdland.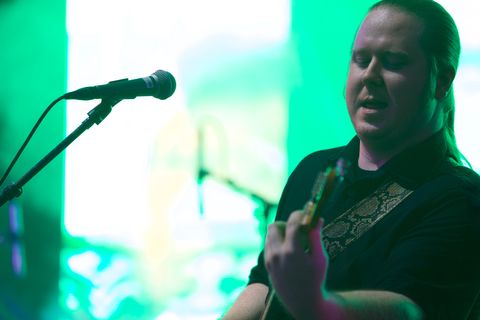 Kevin Flatt
With a Bachelors Degree in Trumpet Performance from the University of Texas in Austin, Kevin Flatt has played with many great bands & musicians including Kenny Wayne Shepherd, Dumpstaphunk, Spoon, What Made Milwaukee Famous, Band of Heathens, Boombox ATX, Dahebegebees, Curtis Lee, Tameca Jones, Dave Scher, Sauce, Grant Ewing Band, Austin Jazz Band, NAJO Band, Austin Pops, Austin Symphony Big Band, Don Harvey & A is Red, The Original Recipe Big Band, Candi & The Muthaload, The Raven Tree, FM Underground, Clouds are Ghosts & many more. Now living in Austin, TX, Kevin Flatt is a well-known and an established freelance musician on call for trumpet, guitar, & horn arrangements. In addition to playing lead guitar and trumpet for the Matt Wilson Band, Kevin plays regularly with Jack Burton Trio, The All Nights, A is Red, Derrick Davis Band, The Urban Achievers Brass Band, & The NOW Jazz Orchestra.